The Doll's House
2 persons + baby
780
euro/week
500

Charming cottages on Madeira to let
These four houses are situated in the
hills of Funchal, Madeira island's capital overlooking the sea and harbour, in a quiet old "Quinta" with extended gardens full of a large variety of tropical plants. Read more...
The Garden Cottage
2 bedrooms, 4 persons + baby
870 euro/week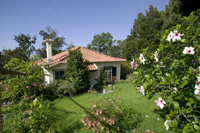 Quatre maisons de charme à louer à
Madère
Les quatre maisons sont situées sur les collines de Funchal , dominant la mer et le port, dans une ancienne "Quinta" entourée d'un grand jardin riche de plantes tropicales, de fleurs et d'arbres, dans un parc très verdoyant de plusieurs hectares.
En

savoir

plus.
The Wine Lodge
2 bedrooms, sleeps 4

+ baby + 2 extra beds

950
euro/week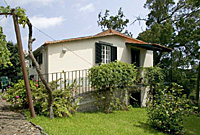 C
harmerende fritidshuse på Madeira
udlejes.

De fire husene er beliggende i bjergene omkring Funchal, øens hovedstad med udsigt over havnen og havet. Haverne har en mængde forskellige tropiske planter og indgår i en større privat park. Læs mere...
The Stone House
3 bedrooms, sleeps 6 + 2 babies. Private
pool
.

1130 euro/week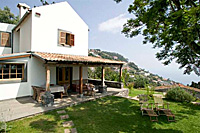 Madeira Funchal Ferienhaus mieten.
Diese vier Häuser liegen auf den Hügeln von Funchal, mit Blick auf das Meer und den Hafen, in einer ruhigen alten "Quinta" mit ausgedehnten Gärten voll von einer Vielfalt von subtropischen Pflanzen.
Mehr lesen...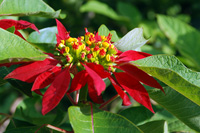 Vier bungalows op Madeira te huur

,

uitzonderlijk gelegen op het landgoed van een statige "Quinta" die uitkijkt over Funchal, de haven en de Atlantische oceaan. De tuin baadt in een overvloed aan tropische bloemen en planten. Voor meer informatie ga naar...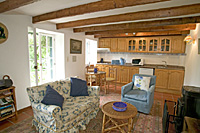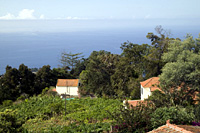 Charmiga fritidshus på Madeira uthyres/span>
Dessa fyra hus ligger idylliskt på höjden öster om huvudstaden Funchal inbäddade i grönskan på egendomen Quinta da Fajã med trädgårdar fulla av subtropiska blommor och träd. Klimatet är mycket behagligt.
Läs mera...